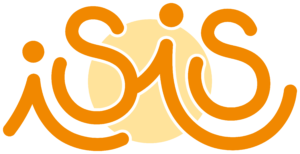 ISIS support and
well-being services
The mission of the ISIS association is to support cancer patients to facilitate their overall care, improve their quality of life and their condition by offering appropriate treatments and support throughout their care. These treatments are carried out in association with the specific cancer treatments that may be implemented. All ISIS practitioners are certified and / or qualified health sector professionals.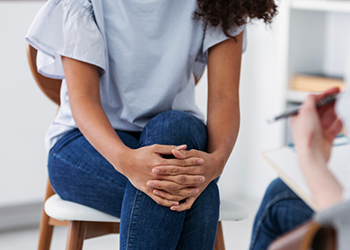 Psychology
The psychologist is present to provide occasional help and support. This support is adapted to the needs of the ill person and/or their family.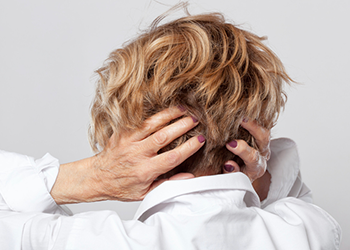 Hairdressing and wigs
The hairdresser and the hair prosthetist accompany patients undergoing chemotherapy to help them cope with the side effects of treatment (alopecia): haircuts, colors, advice and hair prostheses are offered.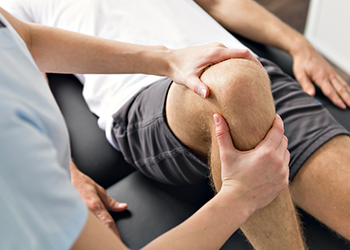 Osteopathy
The osteopath determines and treats mobility restrictions that may affect certain structures of the body through adapted manual manipulation techniques.
Foot reflexology
Reflexology is a method of alternative and natural medicine that consists of applying pressure points to reflex zones (hands or feet). It promotes relaxation and dissipates physical and emotional tensions.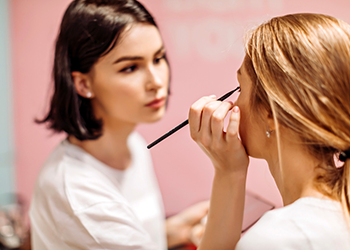 Socio-cosmetic care
The esthetician offers esthetic treatments to improve the self-image and well-being of patients. These relaxing treatments are based on a global body approach and can be performed on the body, face, hands or feet, depending on the needs and wishes of the patients.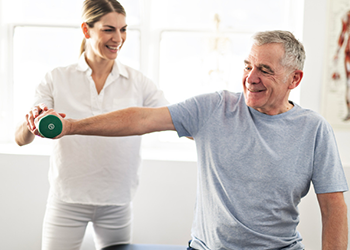 Adapted Physical Activity
Adapted" physical activities link sport and health. They are part of a rehabilitation and health prevention program, but also of social integration.
The goal of APA is to maintain the autonomy and quality of life of patients. Physical activity is practiced indoors and/or outdoors.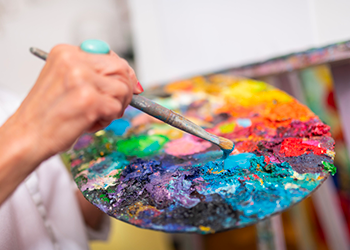 Art Therapy
Art therapy is a form of psychotherapy that proposes the visual representation of sensations felt internally, beyond words, through drawing, painting, clay or other means of expression. It allows for the reduction of anxiety or stress and promotes social interaction. No need for artistic skills to benefit from it.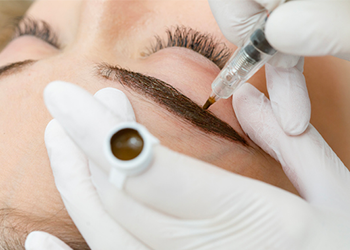 Medical Dermopigmentation
Eyebrow dermopigmentation is a medical tattooing technique that aims to introduce a pigment into the epidermis to recreate an eyebrow line. The pigments used fade over time to make way for the regrowth of your natural eyebrows.
Dermopigmentation is indicated for patients who suffer from alopecia of the eyebrows. It allows them to regain their self-confidence by improving their physical appearance and reducing the psychological impact of the disease.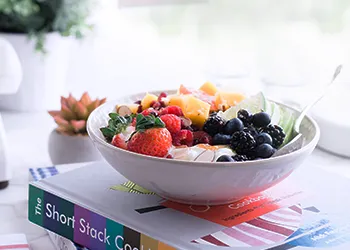 Dietetics and nutrition
A balanced, nutrient-rich diet can help maintain overall health, strengthen the immune system and help manage the effects of disease and treatment.
Yoga
Yoga is a physical and spiritual activity aimed at unifying the body and mind. Its practice combines controlled body movements with breathing and meditation techniques.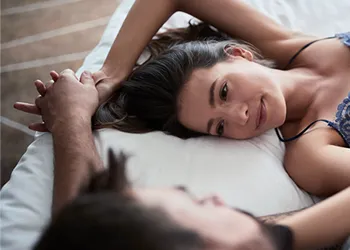 Sexual health
A doctor qualified in sexology can help patients understand the effects of the disease, the treatments on their body, and find solutions to manage any problems.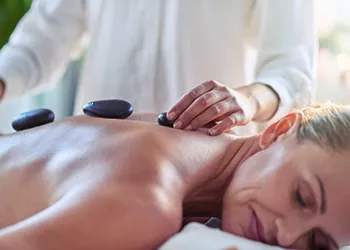 And more…
Find out about current activities from our secretarial team.
Make an appointment
I would like to make an appointment and obtain the activity schedule
Make an appointment
Support ISIS
I want to support ISIS to help improve cancer patients' quality of life
Support Isis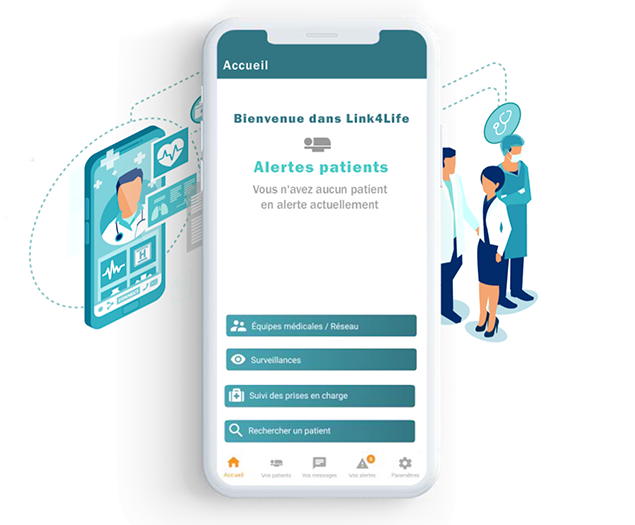 Link4Life application
A personnalized follow-up
We offer our patients an outpatient follow up with a smartphone application with a partnership with Link4life. Following your consultation, it will be propozed to use this application to be followed up by our team concerning tolerance and well-being at home. Link4life is compatible with the majority of Android smartphones and iPhones with an internet connexion.
En savoir plus